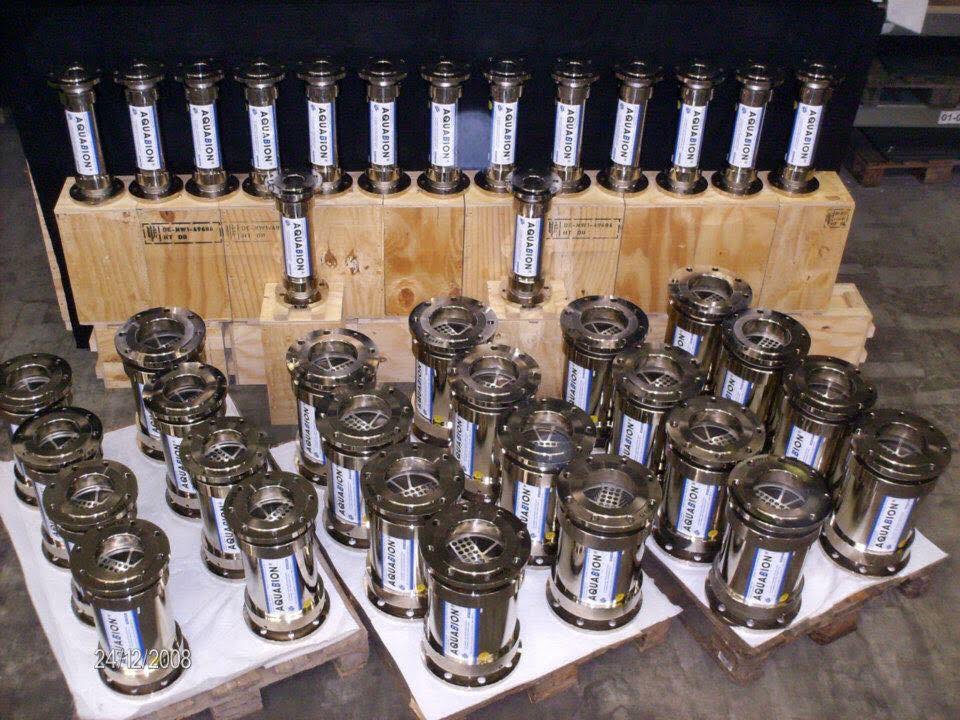 Aquabion Today
AQUABION is well established throughout Europe via a small group of separate businesses importing to their own countries. There are over 100 people who work for these businesses. Combine this with good stocking levels in all the different countries we are very well placed to serve our customers.
Product
We have just one product, we use just one technology.
This means all we care about is stopping the damaging effects of limescale.
History
1990 ION Deutschland GmbH founded – the company for environmentally friendly water treatment without chemicals
2002 AQUABION® patent for environmentally friendly water treatment by means of active anodes and special swirling chambers
2009 The AQUABION® patent for chemical-free water treatment was granted for most of the industrial nations worldwide, and the use of AQUABION® is one step towards environmental protection
2010 Aquabion UK launches
2012 Aquabion is now available in many independent merchants.
2013 First of many commercial organisations start to purchase Aquabion.
2016 Aquabion GmbH is awarded the international European Enterprise Network Award.
View our product range.