The 4 massive differences of the AQUABION system to anything else on the market.
1. Domestic and commercial units are the same in everything other than size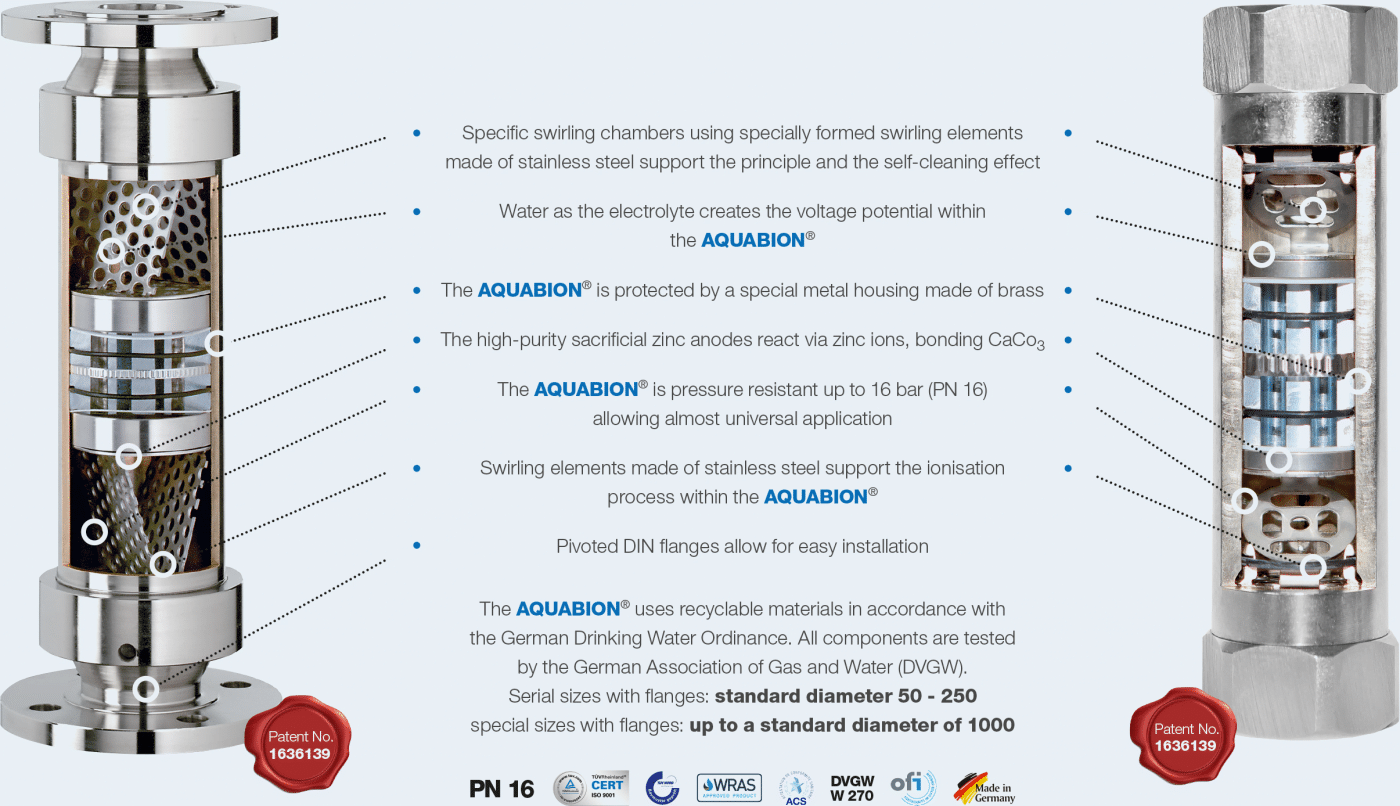 2. One technology
Nearly all our competitors use lots of different technologies. You have to ask yourself why? AQUABION believes its method is the best-known method for conditioning the water.
3. Patented self-cleaning technology
The big problem with all water conditioners has always been fouling. Self-cleaning stops this being a problem.
4. Reconditioning
Because of the impressive engineering, the old units can be reconditioned back at the factory, this is another example of AQUABIONs commitment to the environment.  By returning your old unit to us, you will receive a voucher as a thank you.