There are many different technologies that many different manufacturers use to try and create the elusive non-adhering lime. However, Zinc has always been the prefered. The BIG problem has always been fouling. Our patent is there to stop the fouling happening.
The Aquabion uses a galvanic and electrolytic solution which is combined with our patented self-cleaning agitators. This means that the tiny amounts of zinc that is released react with the calcite to create non-adhering lime.
Domestic and industrial users get the same technology and are built to the same standard. For some reason, this is a USP (Unquie Selling Point).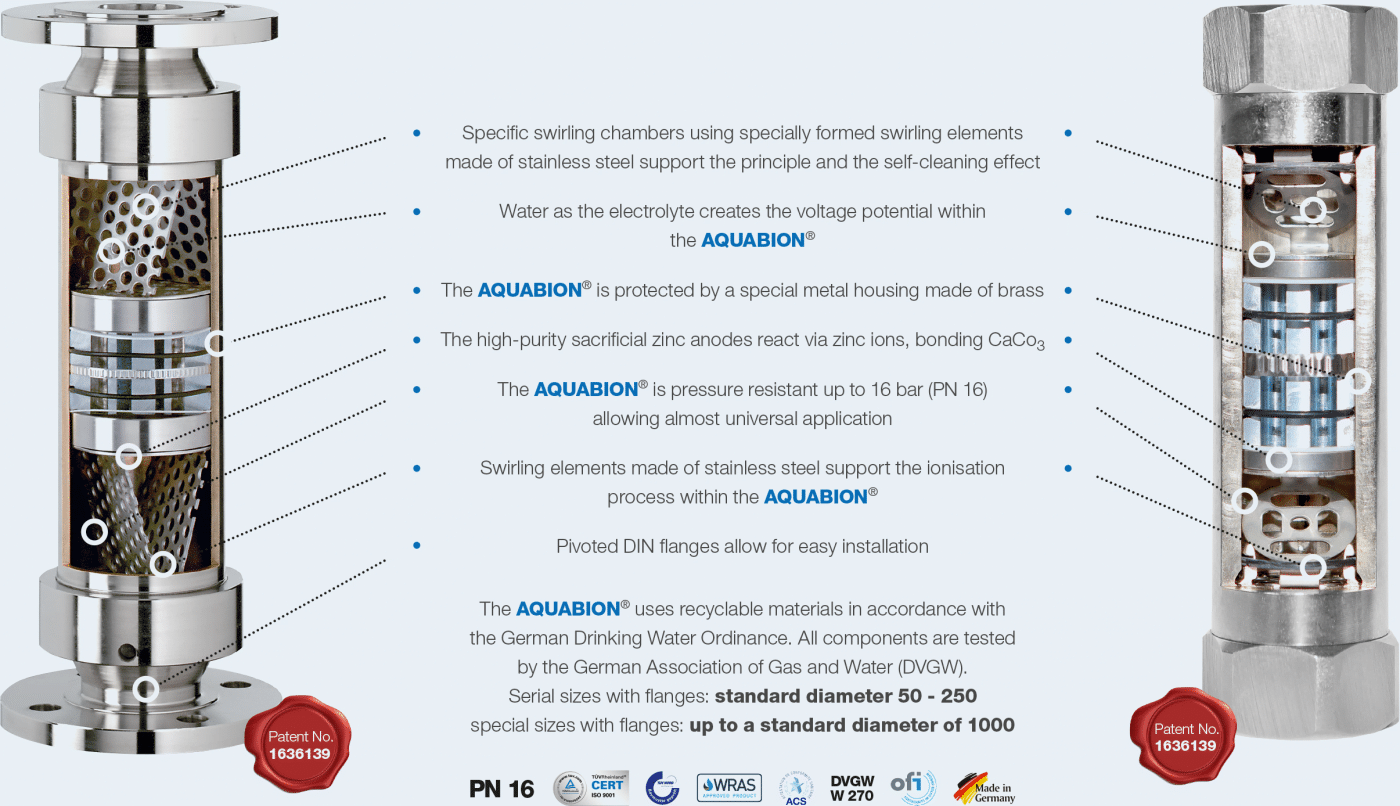 We think you should ensure your chosen solution meets the following criteria:
Zinc sacrificial anode technology.
Self cleaning mechanism
Patented
Company selling it trusts just one technology
Satisfaction guarantee
Does NOT need a minimum flow to work
Commercial build quality
Maintenance free for 7 years
Same standard for commercial and domestic applications
Scientific principle
Zinc sacrificial anode functions as a galvanic element, in order to turn the aggressive limescale into neutral, non-adhering lime.

What is different with Aquabion is that it operates without current, chemicals or magnets. The agitrators up and downstream agitates the water and casues the self-cleaning funtion of the units themselves.