The fundamental differences of the Aquabion system
1. One standard.
Often when a domestic unit gets priced up we are considered expensive. When a commercial unit gets priced up we are considered great value. The reason is simple. There is only one standard. 15mm and 22mm units are commercial quality units that are used in domestic homes and commercial environments.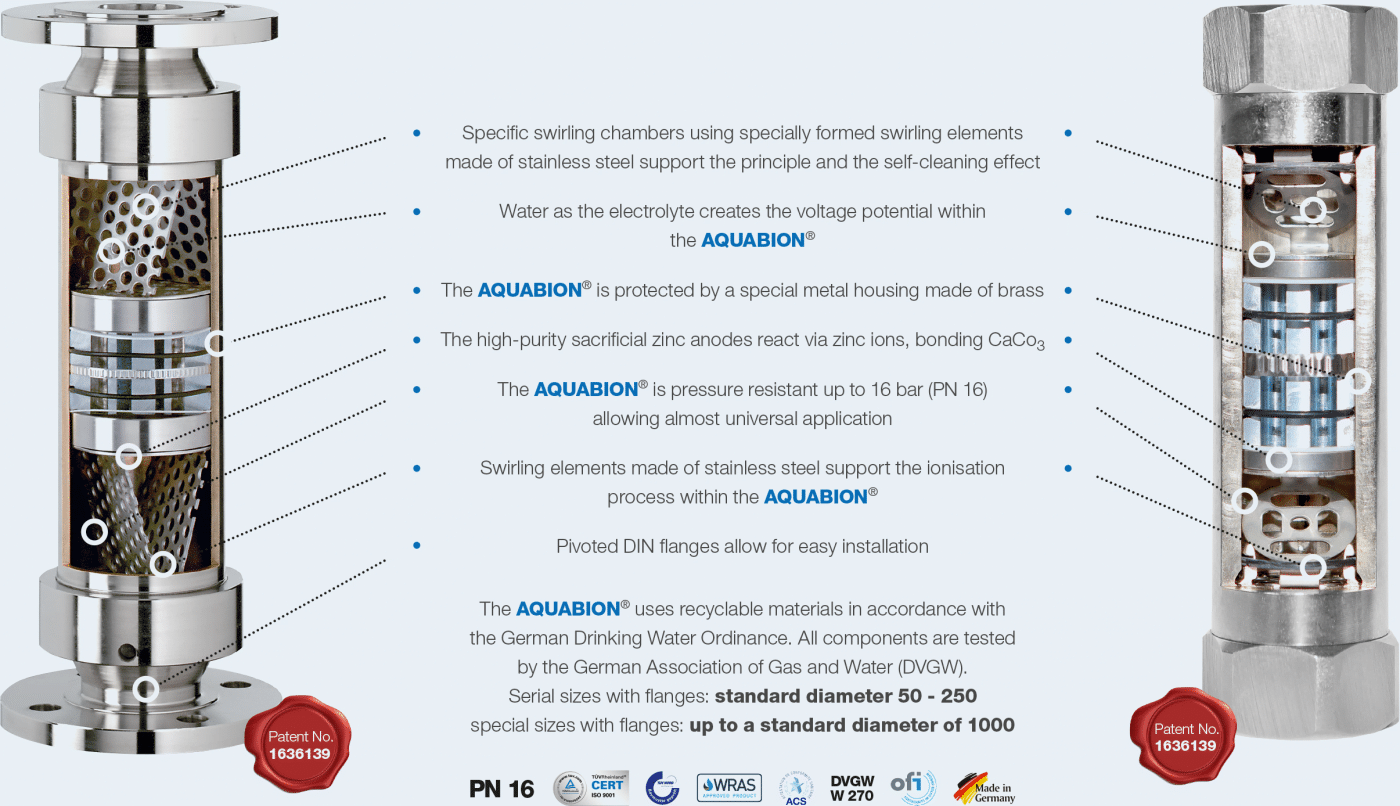 2. One technology
Nearly all our competitors use lots of different technologies. You have to ask your self why? What advantage do magnets have over other technologies other than price? This is why for years we have been saying that low cost often the only benefit some units have!
3. Patented self-cleaning technology
The big problem with all water conditioners has always been fouling. This is why Aquabion patented a self-cleaning method that creates a temporary scale-free zone in front of the large anode. Without this, we would struggle to keep working. You might say why then do some of your competitors have such long warranties.
4. Reconditioning
Because of the impressive engineering, the old units can be reconditioned back at the factory. Because this saves some time we can offer a small discount on your new unit.