Cleaning in hard water areas is hard work! It seems like minutes after cleaning, the sinks look dirty again. People often buy lots of chemicals in order to try to make life a little easier. However, white vinegar and washing up liquid can cut through the dirt and limescale very quickly and easily. Whatever you choose it must have something in it for limescale. This is because the limescale can very easily stain, and you will find it very difficult to remove this dirt without some sort of acid to dissolve it. That is unless you are using our aquabion, when all you will need is normal cleaners. Microfibre cloths like the e-cloth really help you to clean with less or no chemicals, however you will still need some sort of acid, for the limescale. This is where the no-chemicals cloths can't cope.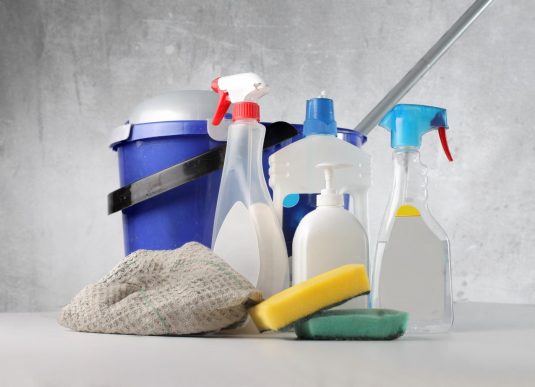 Water softeners
Many people go and spend a lot of money on a salt based water softener. However this is a very expensive solution from the beginning and the ongoing costs just keep coming in. One manufacture says it will cost just 50p per person, per week for the salt. If you add this up it will cost £910 for a family of five over seven years, this is twice the cost of our large household water conditioner (which comes with a 5 year guarantee). Then you must add the water and electricity costs to the £910 (water is used every night to flush the softener through). These products are being banned in some states in the USA.
Cleaning is still hard work even after buying a water conditioner
If you have limescale reacting with your surfaces so it won't come off easily, then your solution (i.e. a magnet or electronic water conditioner) for hard water is not working. A good way of testing your solution is to take a brush to your kettle, and see if the scale just brushes off the element. If it does you know that your solution is working fine and cleaning is going to be a lot easier. (If you let the kettle boil dry scale will react with kettle).
Using an Aquabion creates a non-adhering lime. This means that cleaning can become whole lot easier as the non-adhering lime simply wipes away very easily. Find out more about our products.