BACKGROUND:
Bob Horsefield, the Maintenance Manager at The Goring Hotel originally had an issue with limescale which was causing problems with the water supply to the 5 star hotel in Belgravia. After looking into different types of approaches, Mr Horsefield decided that a water conditioning solution was the best action for the hotel to use as softened water was not an option.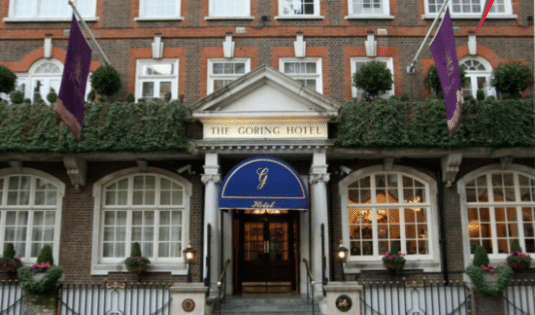 THE SITUATION:
An alternative water conditioner to the Aquabion was originally selected which included lots of extra equipment and ongoing servicing. This was installed on the incoming MCWS supplying water storage tanks. The hotel started to experience frequent problems including loss of incoming mains pressure, which finally resulted in the inability to refill the water storage tanks, eventually leaving the hotel without water.
Mr Horesfield stated "Being able to supply water to the hotel is a critical requirement. When we removed the original water conditioner, it was found to be almost completely scaled up internally and some of the additional components were also leading to pressure loss so it we removed it very quickly."
THE SOLUTION:
Looking into the market in more detail, Mr Horsefield was recommended the patented self-cleaning Aquabion water conditioning system which was chosen and fitted in place. Since fitting Mr Horsefield stated "Since fitting the Aquabion we have had no further issues and we are very happy with the product."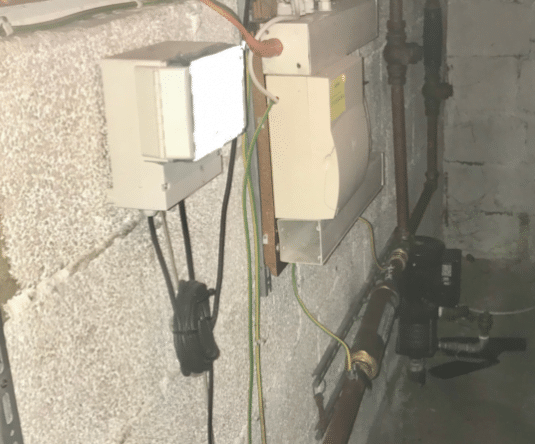 If you would like to find out more about the Aquabion and why it is the best alternative to a commercial water softener, then please take a look here. As well as commercial water conditioners, we also offer domestic water conditioners for the home. Take a look at our product page to find out more.